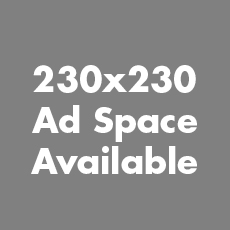 Please consider supporting Atelier Visit with a small ad.
230X230 Button ad rates
$20 per month
$55 for three months
$200 for annual
Specifications
Format: GIF or JPG
Animated GIFs need to be limited to 3 frames and 3 cycles
Dimensions: 230pixels width by 230 pixels height
Max File Size: 60k
Deadline: Two business days prior to campaign start date
As space is limited, banner ads are on a first come, first served basis. All advertising is accepted subject to the publisher's approval upon determination that the products or service advertised are in keeping with Atelier Visit philosophy.
Sevaral ways of supporting Atelier Visit
Equipment Donation: HD camera, tripod, wireless mic,
Become a sponsor with a button ad
Volunteer grips, camera person,
Subscribe to iTunes podcast
Translations of articles
Film transcripts
Through word of mouth let others know
Like on Facebook page
Follow on Twitter
Share link of Atelier Visit on your site